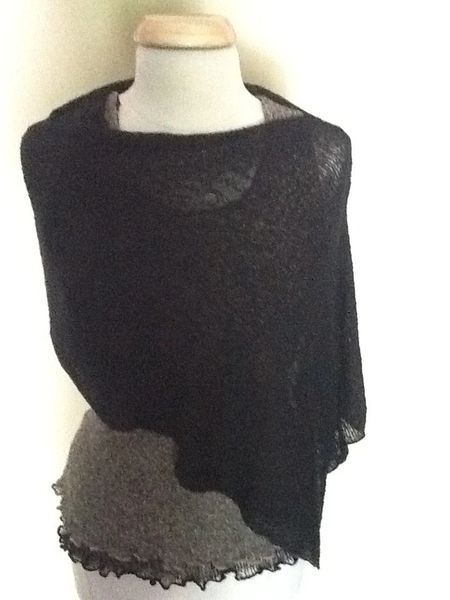 Poncho
The poncho fits sizes 2 - 16.
To Wear as A Poncho:  One side is completely open.  Put your head through the hole and pull over your head with the seam down your shoulder and arm.
To Wear as A Scarf:  Open the head hole with one hand and put around your neck.  Pull the other end through the head hole.
Care:  Handwash with soap and water.  Hang over hanger to dry.
How To Wear Video:http://youtu.be/GseiNRxk6-4